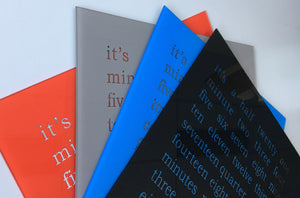 Would you like to change the face of your clock?
Acrylic Glass Faces are available in several colours, with more to come !
The faces are held on by magnets, so it is easy to simply remove the existing face, and replace it with a different face.
Acrylic glass faces are interchangeable with metal faces.